Some people pass through life leaving little trace of themselves, though their work may be significant. In Judaism, there is the legend of the lamed vov, the thirty-six good souls whose mere existence is enough to justify to God the continuation of the world.
These are simple persons who are compassionate in the Buddhist sense, feeling the pain of life along with the others around them, and who live a fully righteous life. They might be rich or poor, great or humble, man or woman, but — as the Chasidic rabbi Abbaye explained — the existence of thirty-six such persons is enough to deter God from ending his experiment with humanity.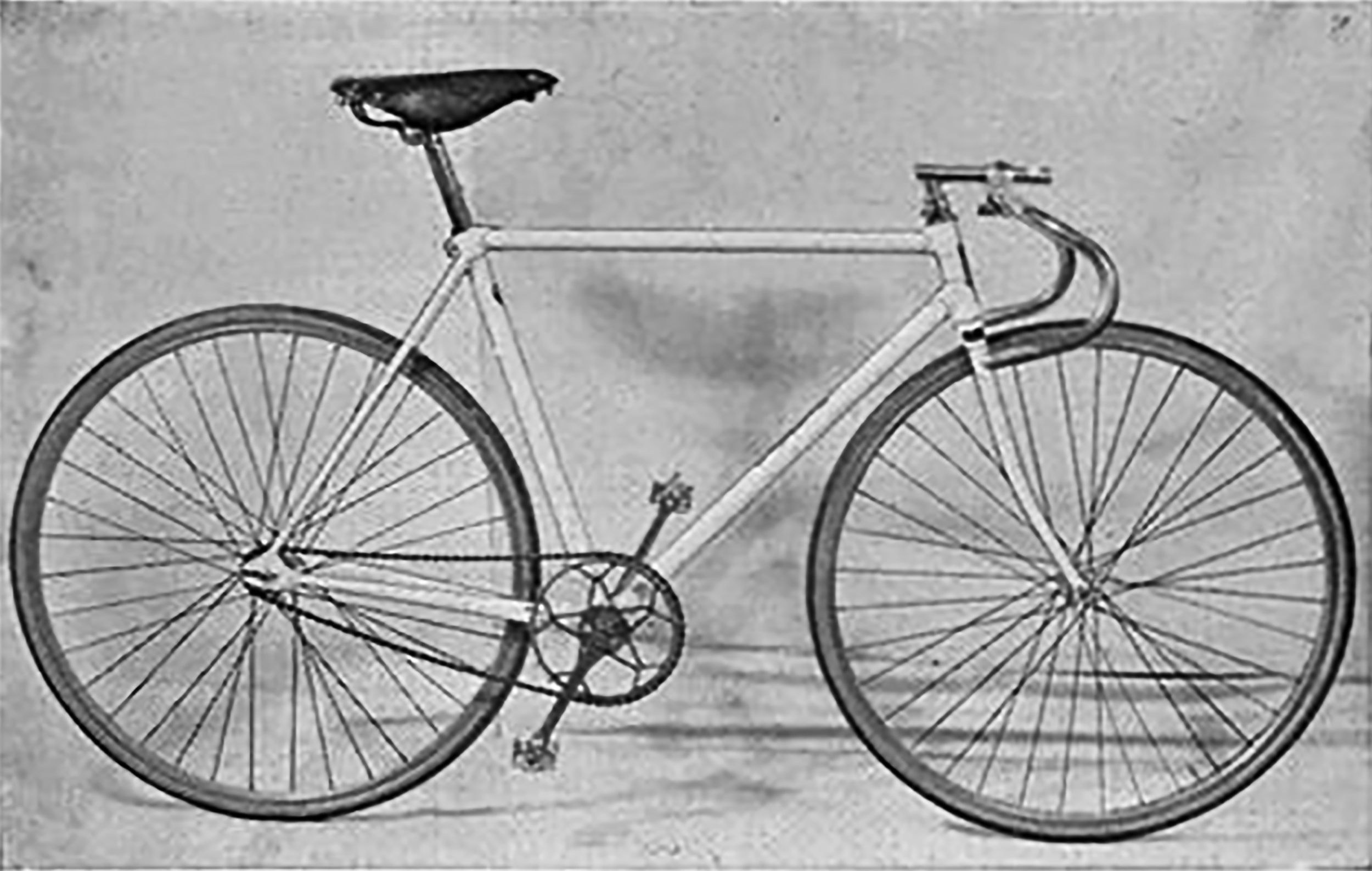 The lamed vovniks have one other essential characteristic: they do not know they are lamed vovniks. They live and feel the way they do out of innate goodness, not out of any sense of mission. Those who consciously believe they may be one of the thirty-six are not.
We all know that bicycles can save the world because of their social utility and environmental gentleness. Perhaps a humble artisan who built mostly track bikes has also played a part in saving the world, just a bit less directly.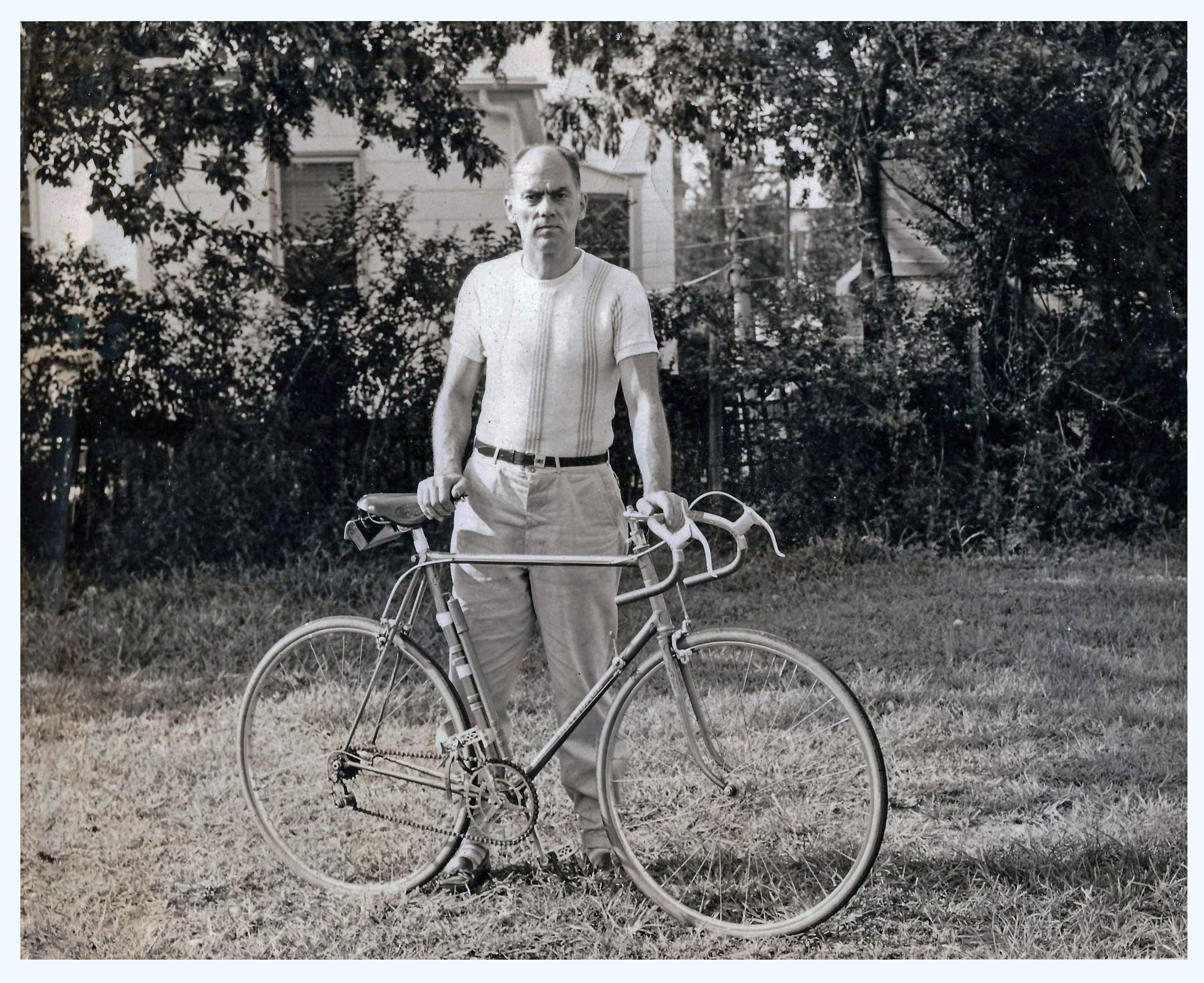 This may explain the profound obscurity surrounding the life of Alvin Drysdale the man, about whom almost nothing may be found among the vast reaches of the Internet — while photos and descriptions of his bikes pop up everywhere an algorithm can invade.
The few assertions we can be relatively sure of: Drysdale began building bikes in the late 1920s, possibly as late as the early '30s. He sold bicycles under his own name — for example, the "Drysdale Special" — and under other trade names such as Alvin, Velox, and Red Devil. These latter bicycles were often sold through third parties such as Otto C. Ling Company and Jonas B. Oglaend, Inc.
Drysdale concentrated on building track bikes, but also, especially in his later years, built road bikes. He worked through the 1950s, and probably lived until the 1970s, retiring to Bradley Beach, New Jersey, according to a 1976 letter to Bicycling Magazine.
Alvin Drysdale's peak seems to have been the late 1930s, at which time he was placing ads in magazines and moving his workshop to roomier quarters. One such ad, first published in the May 1936 issue of The Cyclist magazine and also reproduced in the bikecult.com archives, simply states:
Another ad, placed in the same year by Drysdale distributor Oglaend, states: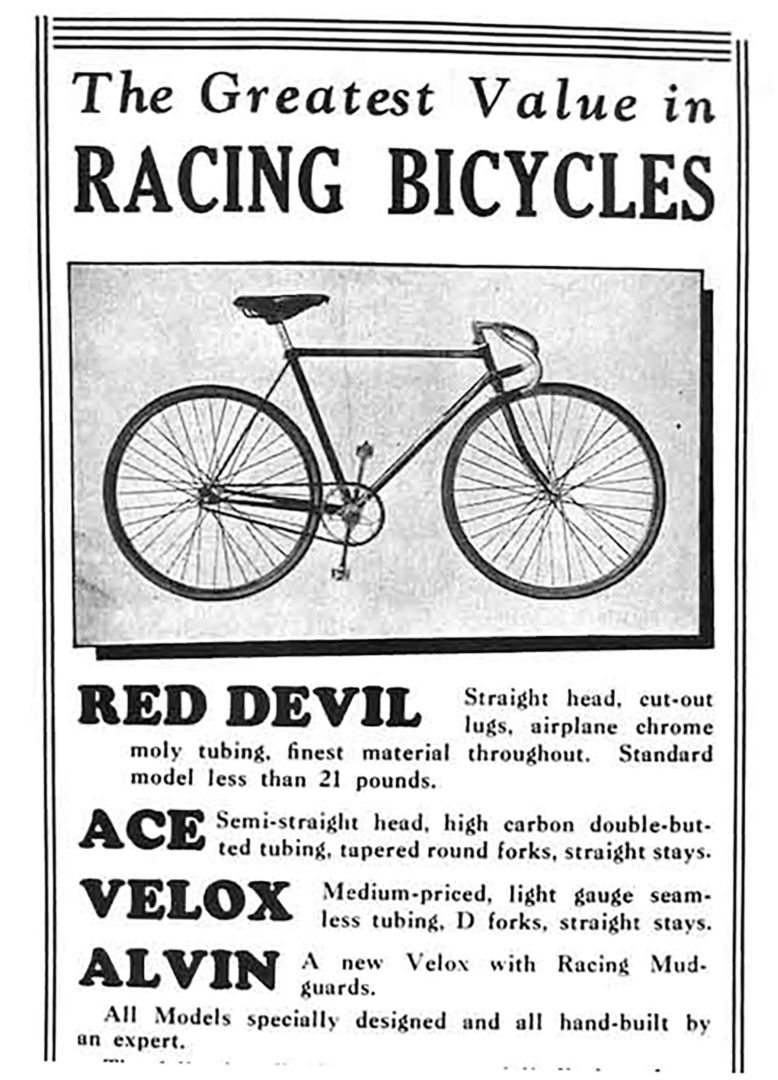 The specifications for the various Drysdale models presented are interesting:
Red Devil Straight head, cut-out lugs, airplane chrome-moly tubing, finest material throughout. Standard model less than 21 pounds. Ace Semi-straigh head, high-carbon double-butted tubing, tapered round forks, straight stays. Velox Medium-priced, light-gauge seamless tubing, D forks, straight stays. Alvin A new Velox with racing mudguards.
The bicycles lived up to their billing. Charles Siple, father of Adventure Cycling's Greg Siple, is quoted by Kevin Condit in an article on the organization's website:
In D.C. I found a bicycle shop on Ninth Avenue and in the window, suspended from wires was a wonderful bicycle, Charles remembered, I went in, asked the price and made up my mind to have it.
It was a Drysdale Red Devil. The famed John Forester, author of Effective Cycling, bought a Drysdale as his "first good frame." And Joe Bender-Zanoni, in a posting on Classic Rendezvous, remarks:
At the peak Drysdale had a factory that built quantities of high quality racers. There were different price points. All the bikes I have seen from this era have Reynolds and maybe Accles and Pollack Tubing and Brampton lugs.

I have seen a picture of a Drysdale dealer in upstate NY with at least 15 bikes parked outside the shop. Red is the predominant color. The production bikes were called Velox Red Devils and the original factory was in the lower part of NYC, which then moved to Long Island, maybe Queens.

I believe Drysdale also built custom 6 day bikes, aside from the production bikes, that looked totally different from the Velox bikes. I own one of those… Post WWII I have only seen handmade road bikes and they are very nice.
Alvin Drysdale was evidently a very busy builder in the 1930s, focusing on track and six-day bikes. The implications are strong that he may have been able to employ assistants, though I have seen no direct reference to that. Certainly he was building bicycles in large quantities.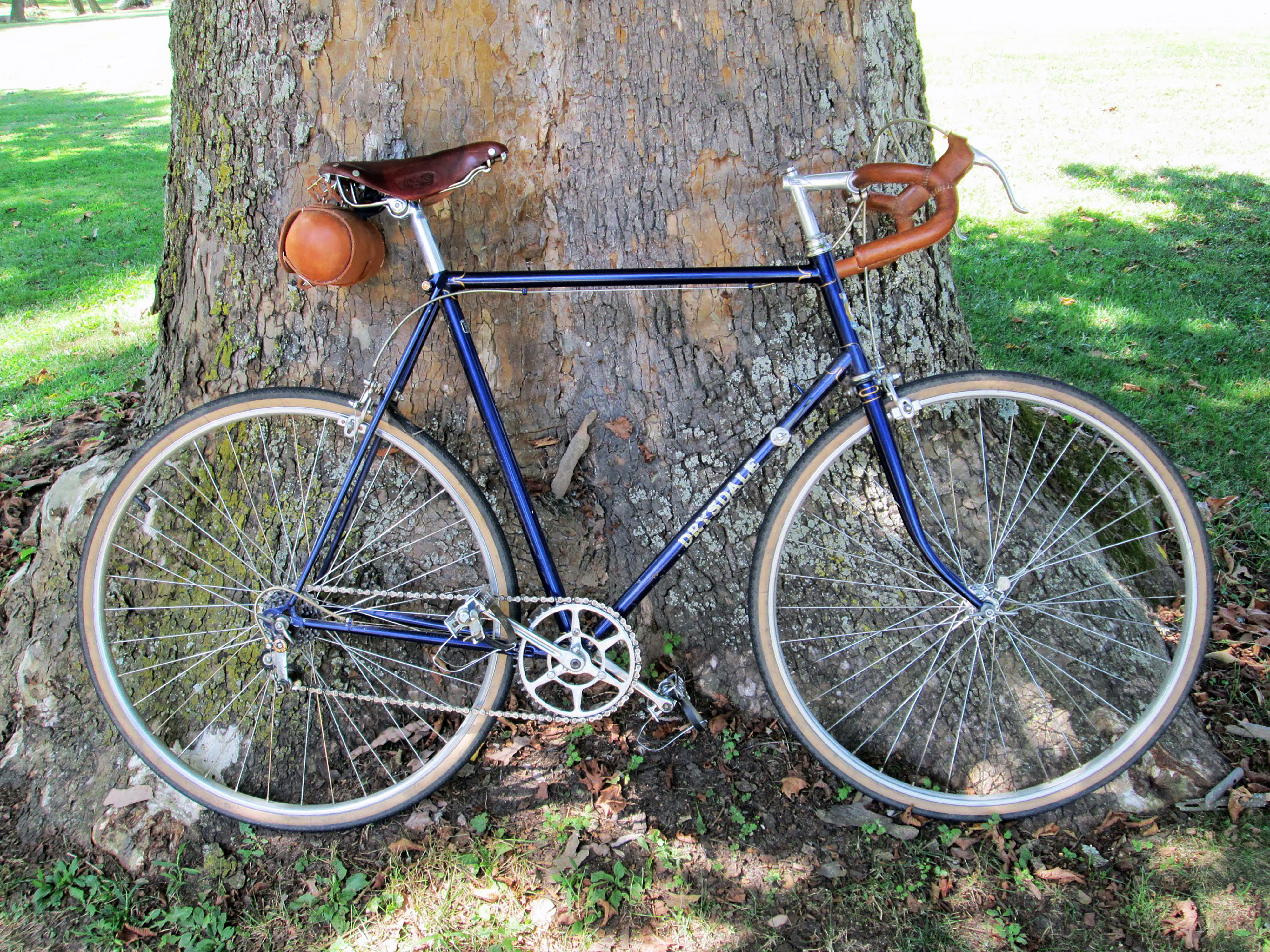 Mike Fraysee, in an interview by John Campo at nyvelocity.com, mentions riding in a track program in New York as a youngster. The program employed 200 track bikes that were "made in New York by a custom builder named Alvin Drysdale who had a shop on Canal Street." A single builder would be hard-pressed to build 200 frames in a year.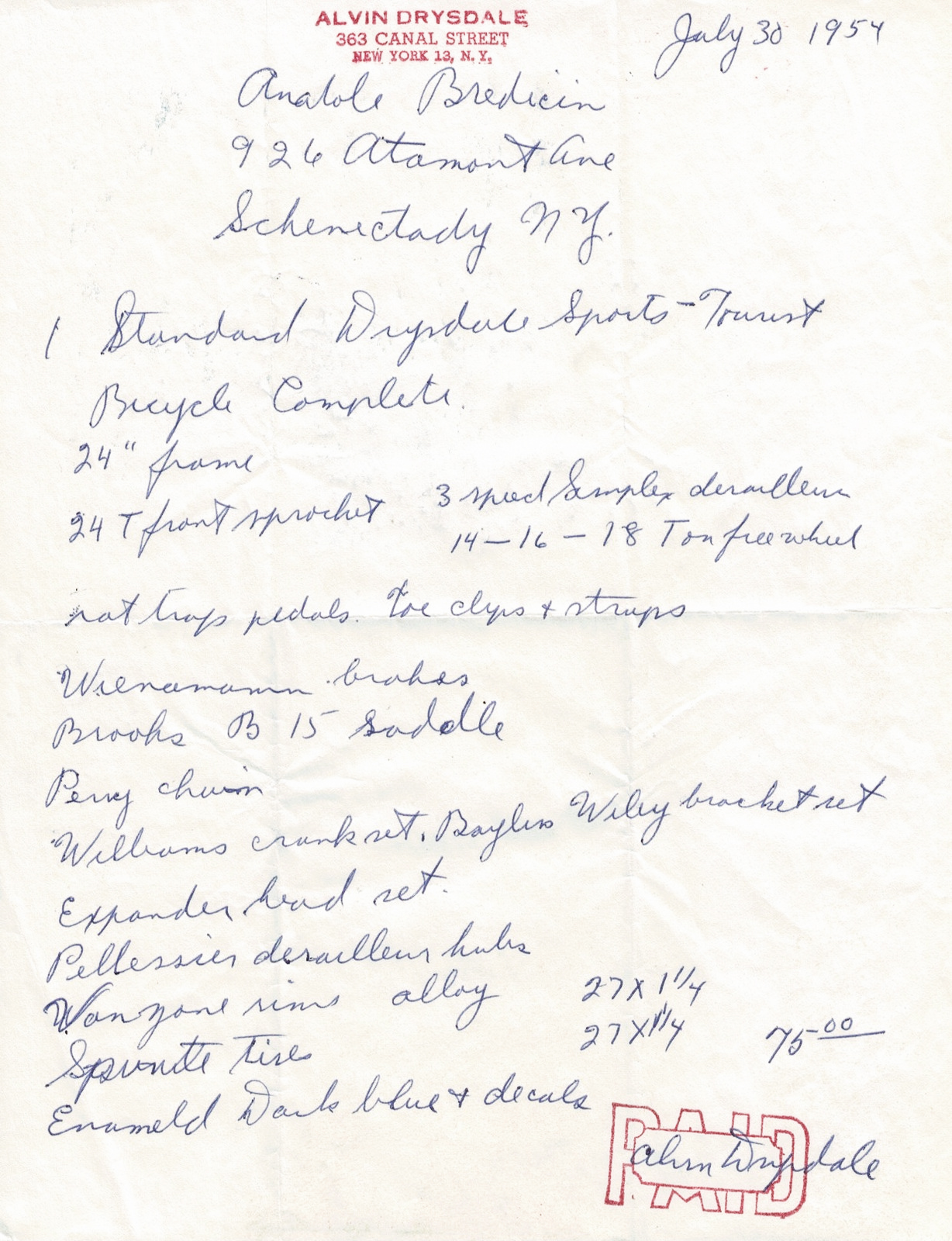 However, a 1997 statement by Russell Howe tends to support the idea of Drysdale as an artisanal builder. Howe says, "Prior to Eisentraut, the last full-time custom builder may have been Alvin Drysdale in NYC. Drysdale built frames for the six-day riders in the 1920s and 30s. He finally closed his business some time in the 1950s."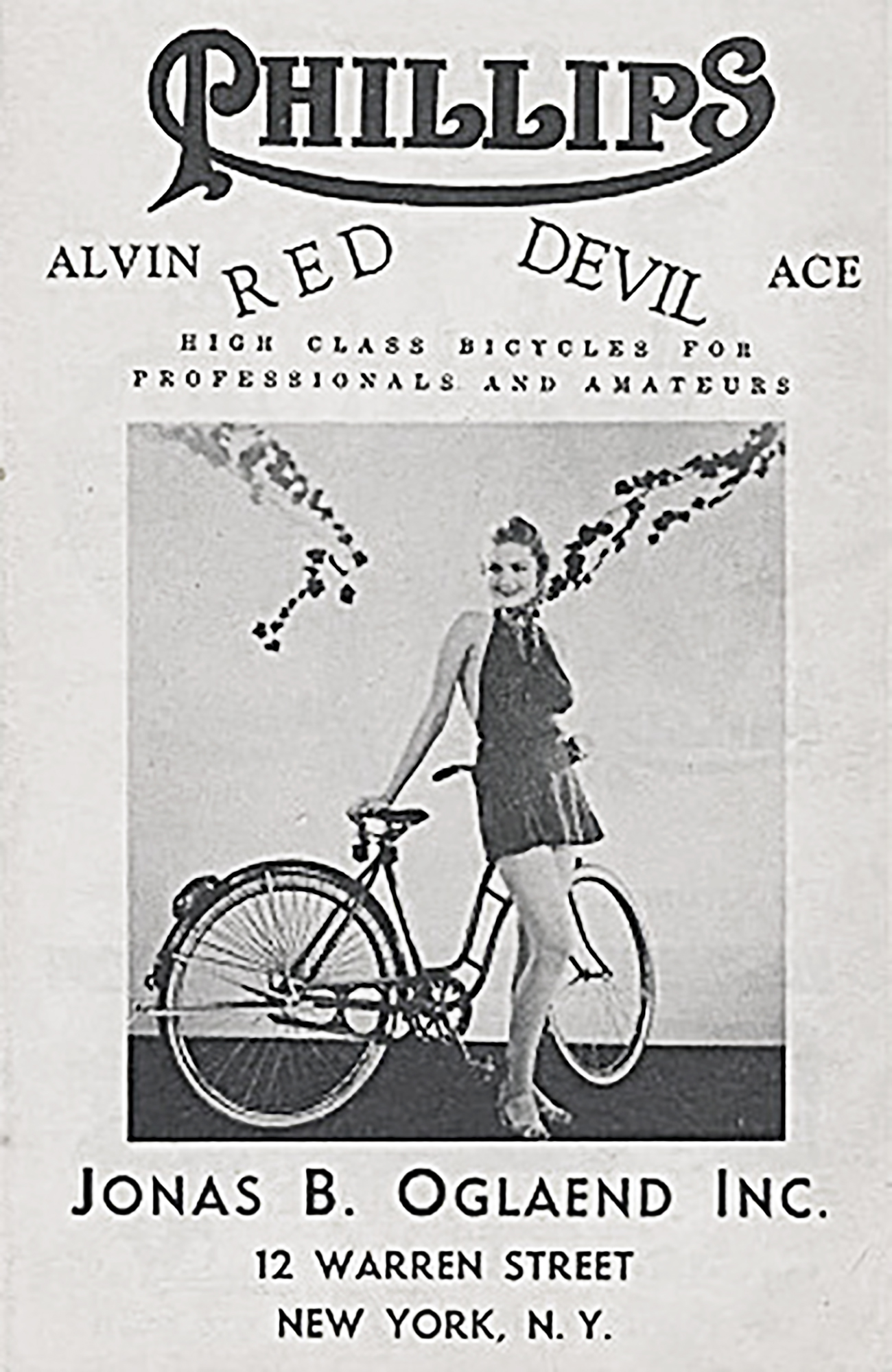 It was about this time that not only Drysdale's business, but the US bicycle industry as a whole, fell into a deep decline. The GI Bill, the spread of separation-of-uses zoning, the dispersal of much of the U.S. population into auto-dependent suburbs (aggressively promoted and subsidized by the FHMA), and the growth of the automobile cult, along with the decline of track racing generally and the disappearance of the six-day races (always a quintessentially urban phenomenon in the US), must have led to a decline of fortunes for the now-aging Drysdale.
John Forester visited Drysdale in New York around this time, and his report is heartbreaking:
During my time on the East Coast, I went to see Alvin Drysdale, the well-reputed builder of my first good frame. He lived and worked in lower Manhattan, near the women's jail and Edison's first electrical generating station. It was an old-fashioned brick industrial building with dirt floors, and Alvin slept in a cubbyhole in the back of his shop. He was obviously somewhat ill and very poor, living in squalor, with almost no business and not long to live. Symptomatic of the American bicycle business, he was.
There is little else said about the man, at least on the Internet, with its riches of bicycle lore of every conceivable sort. People remember the reputation, the dedication, the craft — but no one recalls whether Drysdale even married or had children.
We have only Forester's image of a tall old man, sick and alone in a shabby factory on a New York backstreet, consigned to obscurity by a world that would, a couple of decades later, come to idolize his bikes. Those bikes, at least, remain and are accorded the reverence that should have gone to the man.
Or maybe not. Drysdale's life was about the bicycles and the people who rode them, not about Drysdale himself. Let us hope that, in his last few weeks, he subconsciously remembered the thousands of finely-crafted bicycles that had taken form under his capable hands and gone out into the world, onto the tracks and roads and paths he built them for, carrying the riders that he shaped them for.
Perhaps Alvin Drysdale really was put in this world simply to help others out of an innate goodness he himself was unaware of. In that sense, Drysdale may well have been one of those legendary thirty-six good souls whose mere existence justifies the sun coming up each and every day.
Special Thanks
Rudi Mayr
Damon Strub of Nomad Cycle in Long Island City, Queens New York