Idéale saddles are among the least understood bicycle components given their standout prominence and frequently exorbitant value. The dizzying array of models they produced continues vexing even the most ardent collectors, who seem to enjoy the punishment received when combining obscurity of fact with broad product offerings and potential stratospheric price appreciation.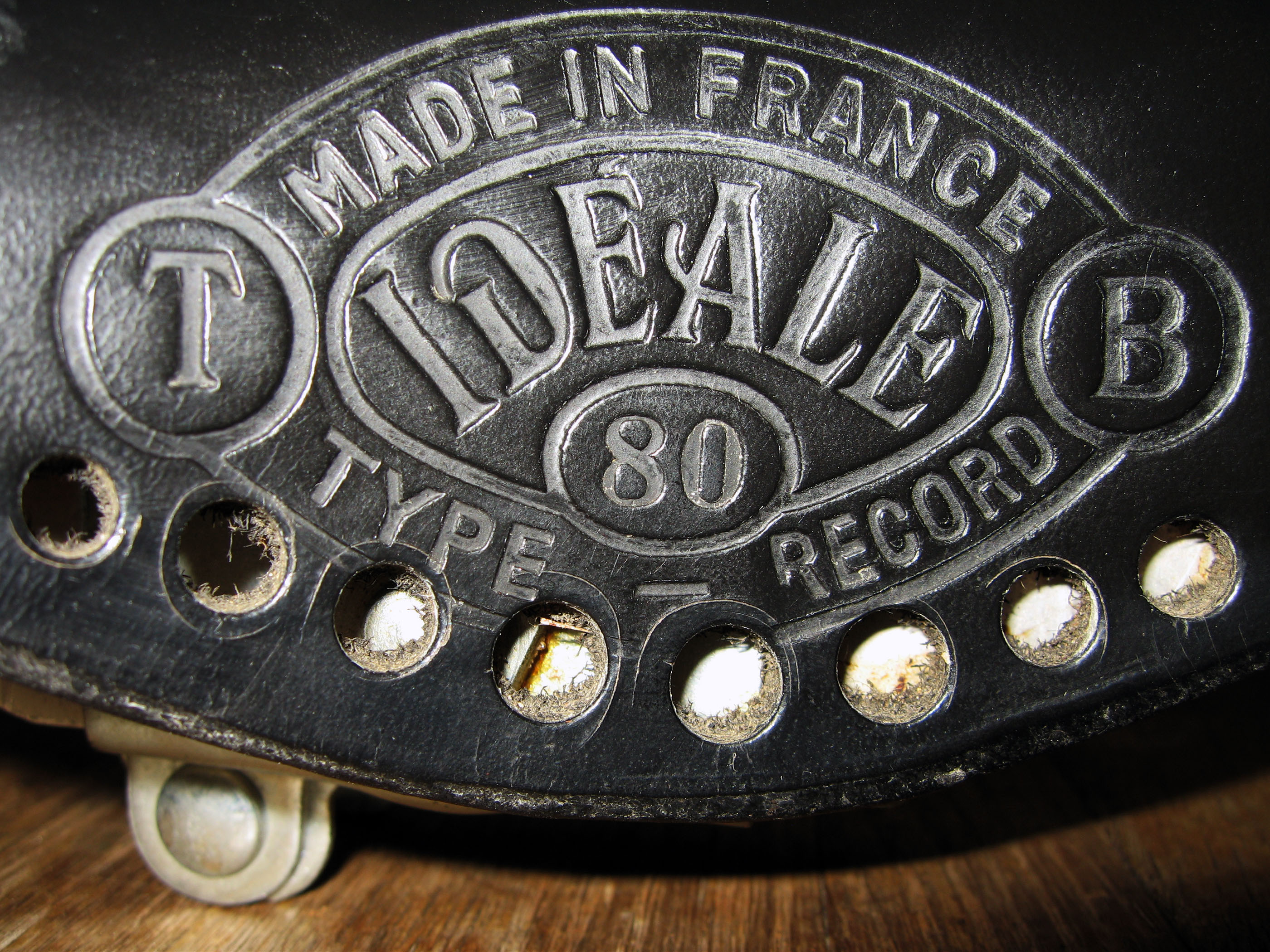 Oft-celebrated yet largely unknown Idéale saddles deserve their enigmatic reputation every bit as much as their modern popularity affords them and then some. Had it not been for a collapsing French cycling industry and distinct inability to move beyond core markets, Idéale might even be around today. Right down there, between your legs and under your ass.
1890 in France was a wonderful time and place for transportation breakthroughs. Armand Peugeot and Emile Levassor gave motorized four wheelers their first automobiles, while motorized two wheelers had Marquis Albert De Dion and Georges Bouton finalizing their motorcycle engine before emerging as the world's largest car producer by 1900.
Motorless transportation was of course widespread by now, with masses of cyclists discovering how profound an impact the safety bicycle was having on their mobility and even well being. Factoring in here somewhere were two events of critical importance to classic cycling: one social and the other economic.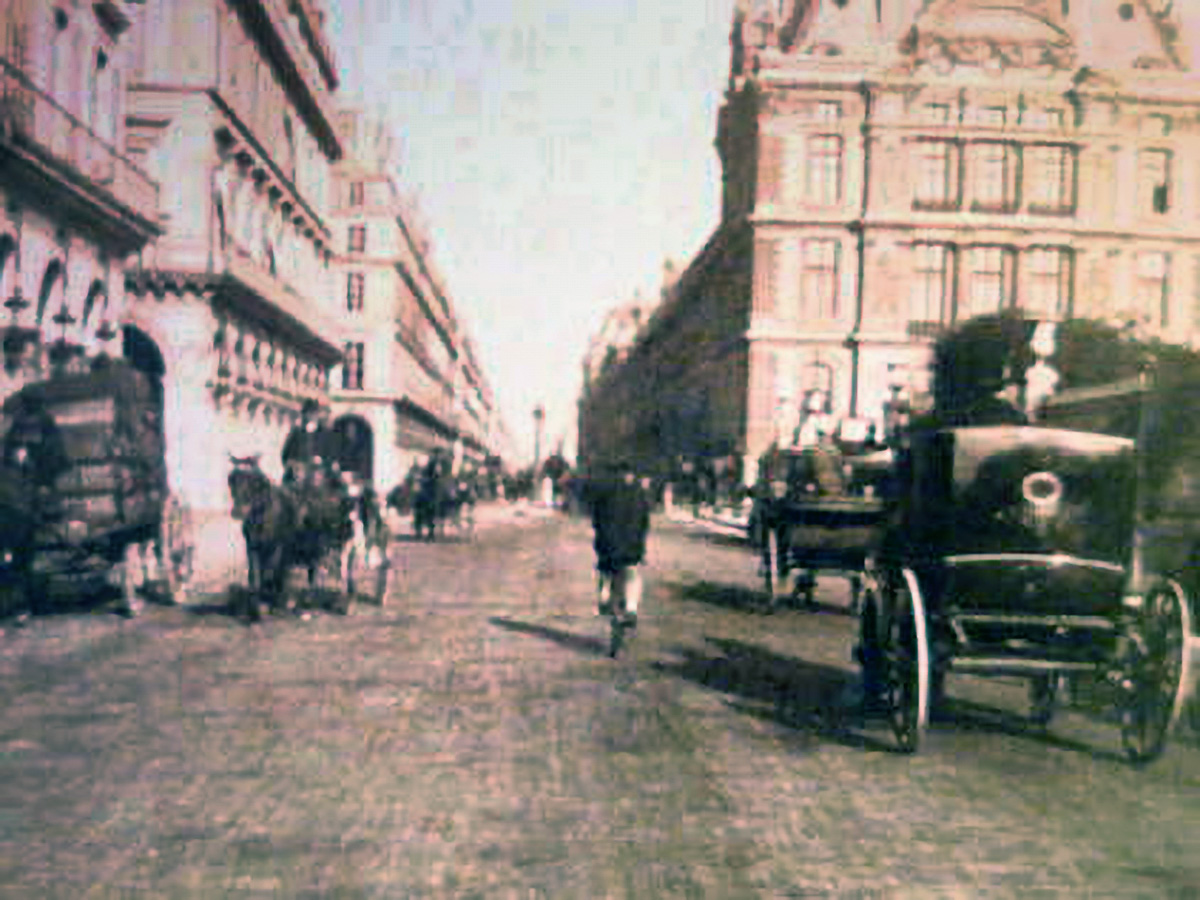 As the business and sport of cycling grew in the late nineteenth century, the constructs that typically balance such institutions — market dynamics, ethical guidelines and such — started appearing for the first time. Responding to a growing need for organizational support around recreational cycling, the Touring Club of France (TCF) was established in 1890 as the only nationally represented group of cyclotourists.
With a purpose shaped by spiritual forebears like Paul de Vivie, or Vélocio, the TCF continues working hard to promote cyclotourism and de Vivie's "Seven Commandments" as rules to ride (and live) by. The Grand Seigneur, as de Vivie was also known, is best remembered for publishing the biblical "Le Cycliste" journal, which he founded three fertile years before the TCF was established.
Coincident to communities of riders forming and accepting standards for participation in recreational cycling events was the introduction of commercial services to support this newfound market's needs. One particularly early and focused opportunist here was a man named Jean-François Tron.
Living in Paris in 1890, Tron was commissioned to provide one M. Noirot with metal chassis parts for bicycle saddles in a transaction that must have gone well. Just the following year, Noirot's rival, M. Bauriat, ordered 20,000 units that required special tooling by Tron. After only 2,000 units were manufactured, Bauriat backed out of the deal and forced Tron to start making complete saddles himself.
Having demonstrated saddles weighing under 500 grams at the first Paris bicycle exposition — held at the exquisitely-appointed Salle Wagram — Tron and founding partner Baillard had already established a reputation for making fine cycling goods. Production only managed to grow gradually in the face of formidable capital constraints and a nascent cycling market.
Tools like friction and eccentric presses were purchased, as was enameling and plating equipment, helping to distinguish saddles produced by "Tron & Baillard" from all others. Ten solid years into the venture, a now independent Tron packed up his atelier in metropolitan Paris and relocated to minuscule Pont-Saint-Pierre, hidden in the department of Eure and region of Haute-Normandie in northwest France.
What had been a workshop was now a factory, on the site of a former wool spinning mill driven by hydraulic power that Tron adapted for saddle making purposes. Situated near the confluence of the Seine and Andelle rivers, the village of Pont-Saint-Pierre is located in the county of Lyons-Andelle. Lyons-Andelle is itself nested between the old French Vexin and Rouennaise region.
Located 100km northwest of Paris toward the sea, the place is full of greenery and has long been a haven for peaceniks and progressives. Today, the Andelle canton has nineteen communes with over 11,000 inhabitants who share a robust range of collective services. Pont-Saint-Pierre is a member commune whose population represents the entire village. When last officially counted, there were 1,163 inhabitants of Pont-Saint-Pierre.
With operations functionally relocated to this ideal countryside community by 1901, Tron and company, now renamed "F. Tron & Cie," were set to enjoy three full decades of prosperity. That prosperity included the marriage of Tron's daughter to the aristocrat, Marcel Berthet, and conversion of the family business to a Société Anonyme in 1927. This latter change allowed joint stock ownership in the company and thus means to fund necessary capital build-outs and other improvements.
Tron died in 1931 with his company's success peaking. Five years earlier, a respectable 200,000 Idéale saddles were manufactured, distributed and sold. Five years later, a staggering half million enjoyed the same success. This would likely represent the high-water mark in annual units sold at F. Tron & Cie.
Records indicate that company oversight passed on to Tron's daughter upon his death. She was familiar with daily operations at the company and a suitable candidate to assume immediate responsibility for designing, manufacturing and distributing Idéale saddles.
Shortly afterward in 1933 Berthet was handed the reigns of company management. With Idéale models by now including the venerable No. 57 Record and feathery No. 54 Duralumin – weighing a full 250 grams less – Tron posthumously handed his son-in-law the far ranging product line and distribution capacity he himself had always sought.
Meeting customer demand had constantly nagged Tron until he finished construction on a large factory and sold shares in the company four years before dying. In the end, these two monuments of achievement represent Jean-François Tron's professional swan song.
A well-established sportsman and all around bon vivant, Berthet took the company upmarket and repositioned it as the most exquisite provider of bicycle saddles worldwide. Renamed Tron & Berthet S.A., the Idéale brand was reborn and recast to live another half century.
Despite selling millions of units under his leadership, Marcel Berthet remains far better known for his cycling exploits than business acumen. Berthet is the first cyclist generally regarded as having reached 50km in the prestigious hour record and was official UCI hour record holder on three separate occasions.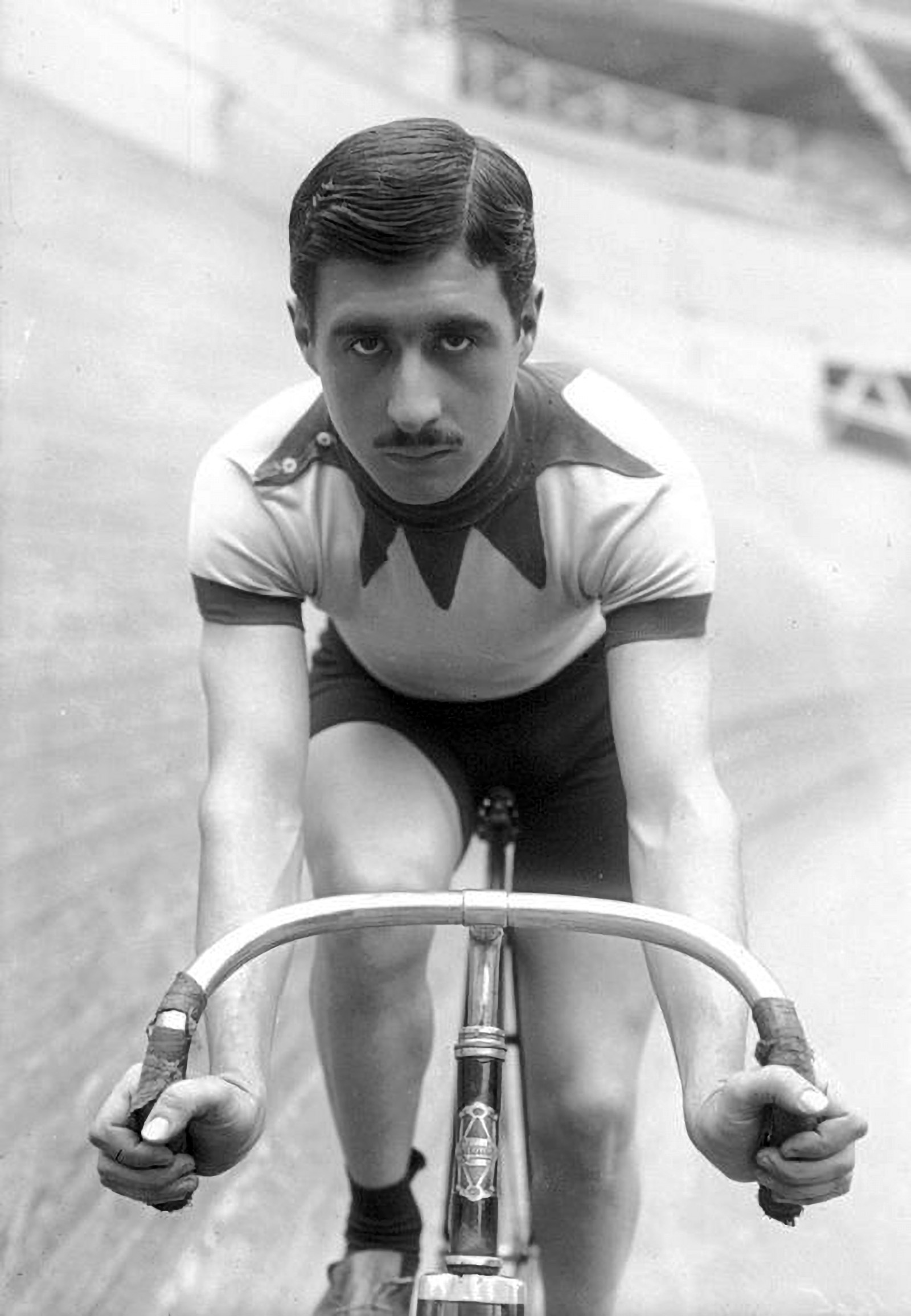 He established his first record in June 1907 at 41.620km, second in August 1913 at 42.741km and third in September 1913 at 43.755km. Nineteen years after setting his final UCI record, a 47 year old Berthet built and piloted a sleek bicycle named the Vélodyne Streamliner to a new hour "world record" under less restrictive IHPVA rules.
During that November 1933 attempt, he covered 49.992km in what was his second of two efforts that year, this one at the prestigious Monthléry motor speedway. His Vélodyne bicycle was constructed of aluminum – with reinforcements made of spruce and magnolia – and covered in a glorious fabric skin.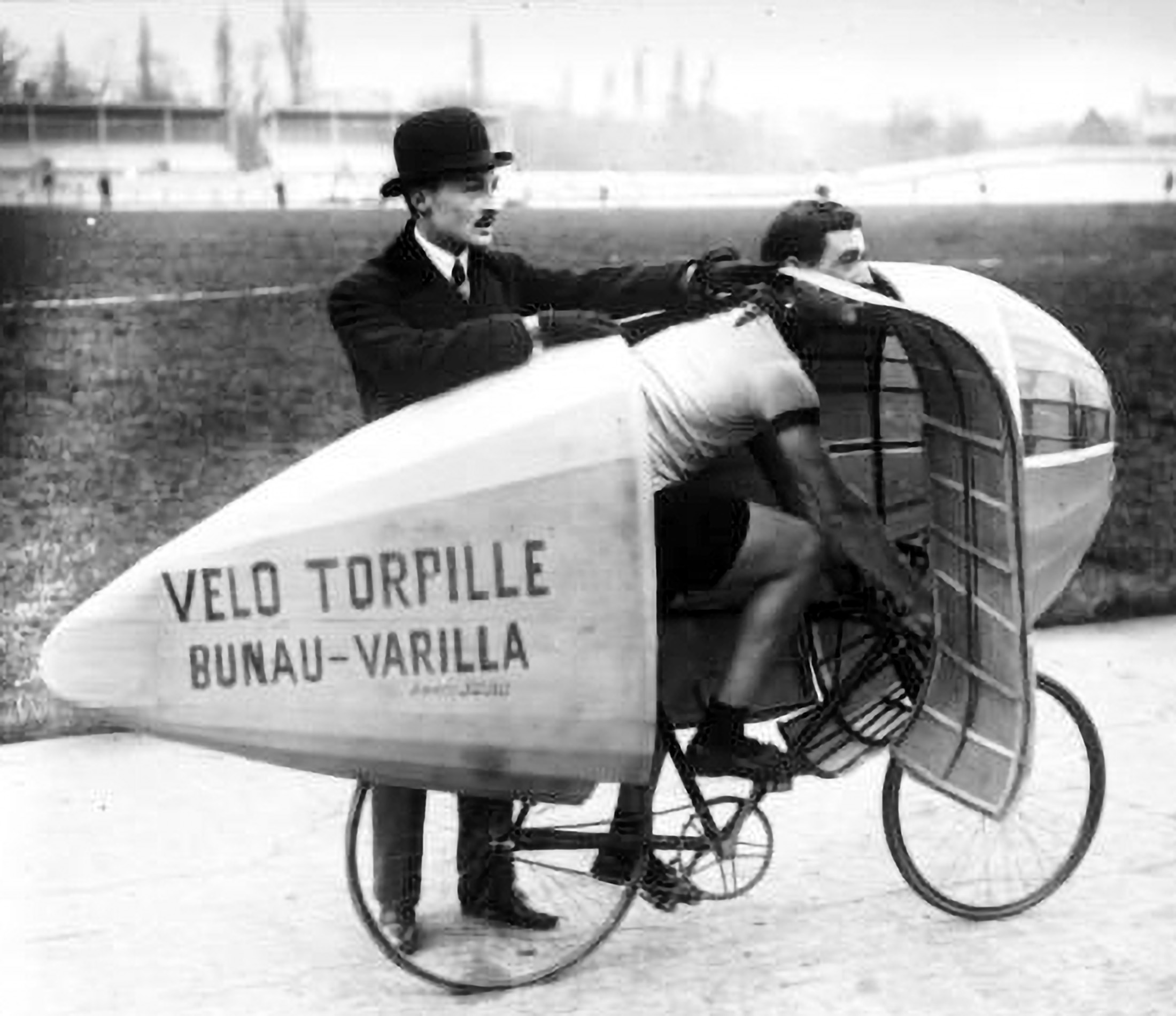 Apparently its hypnotizing appearance was convincing enough for period journalists to declare his shortfall of .008km meaningless in the greater context of sporting records. So suggest records of period press clippings, at least. The bicycle certainly looks fast!
Between that fine hour in 1933 and his final one in 1953, Marcel Berthet bore witness to the rise and fall of the Idéale brand. Ultimately victim to lower priced competition and waning interest in French cycling products after a devastating second World War, manufacturing nevertheless continued until 1980 under the management of Pierre Berthet, only known grandson of Jean-François Tron. Despite the rich heritage, though, creditors rarely go poor.
Over the years, Tron & Berthet S.A. participated briefly in two collectives of companies that offered complete groups of components, first Sélection Tricolore Course (STC) and then Geffac, neither of which lasted long. Even in its final year the company offered a robust 29 saddle models across three distinct market segments: leather racing; Rislan plastic racing; and utility, road and children.
Idéale saddles were occasionally modified to mount directly to a seat post to maximize weight savings. This was made possible by welding the saddle to the seat post or by using a special seat post designed to forgo the need for a clamp.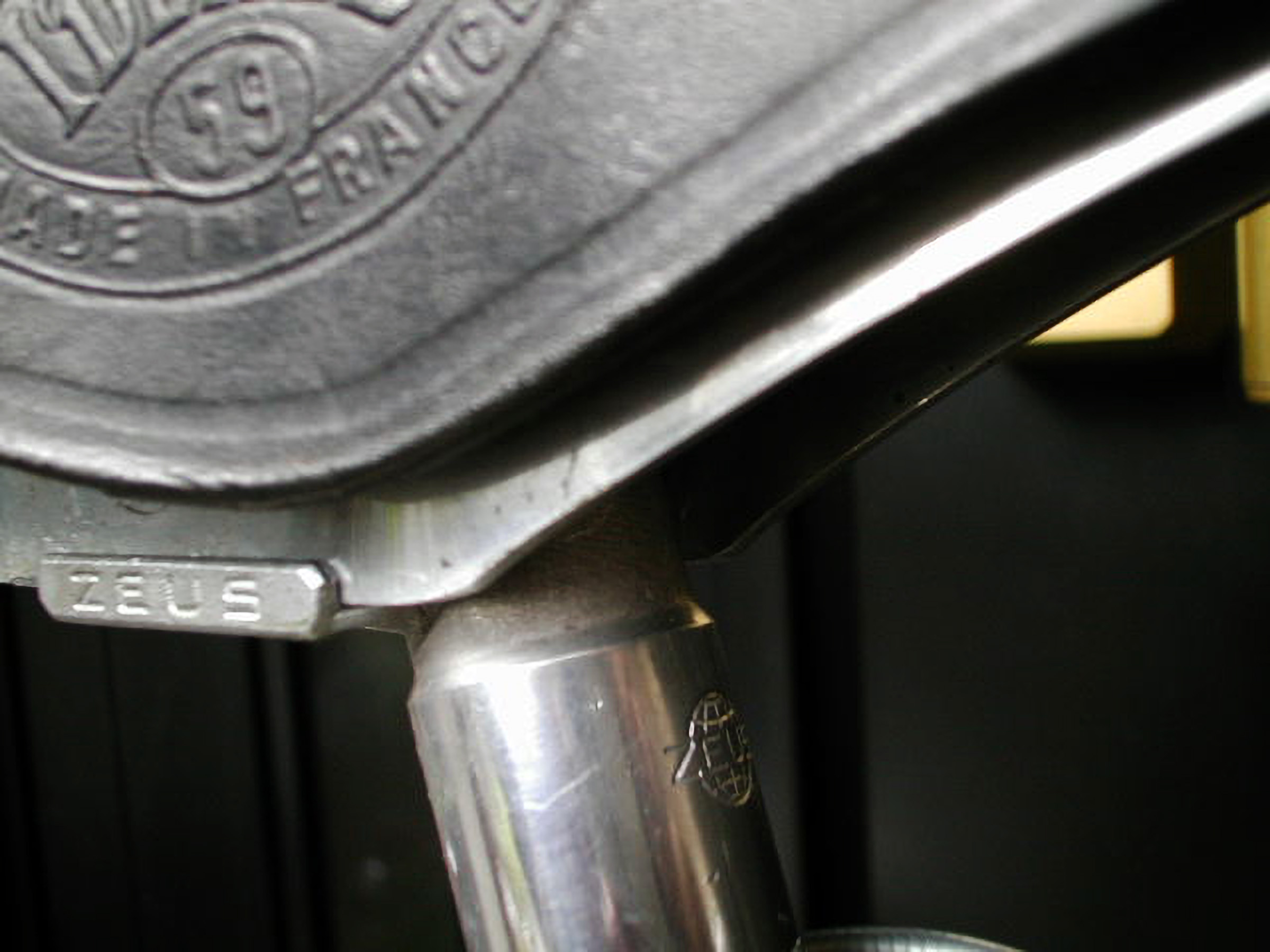 In extreme cases of weight frugality, Idéale saddles could even be mounted directly to an extended seat tube, thus refining the seat tube, seat post collar, seat post, seat post clamp and saddle into one unified structure. "Très légère" indeed, for at least one very special rider per each custom tailored setup.
Today, Idéale saddles and accessories are celebrated for their longevity and variety. Their most enduring qualities, though, still have to be their distinctly superior appearance, build and butt feel compared to virtually all other leather saddles.
For the better part of a century, the Idéale nameplate was affixed to and synonymous with the lightest saddles available. From breakthroughs in leather conditioning techniques involving sumac and tannin to wonderfully efficient undercarriage designs made of aluminum and even titanium, everything the Idéale brand continues standing for is well earned.
Improving the primary interface between cycle and cyclist as Idéale did would suggest lasting success for the improver. Among cyclists, improving the saddle is akin to building a better mousetrap, as Tron and two generations of Berthets kept doing for ninety years.
Sometimes even the craftiest of mice fail to escape their own mousetrap, however, leading one to wonder what might have been had Idéale only thought beyond the seat of its pants.
Related Ebykr Article:
Model Guide: Idéale Saddles and Clips
Special Thanks:
Brian DiMambro at International Book Sales Inc.
Arnfried Schmitz
Idéale Ebykr References:
http://www.conceptcarz.com/vehicle/z10259/De%20Dion_Bouton/default.aspx
http://www.randonneurs.bc.ca/history/cyclo-tourism_velocio_clifford-graves.html
http://www.bikecult.com/bikecultbook/groups_all.html
http://it.wikipedia.org/wiki/Pont-Saint-Pierre
http://fr.wikipedia.org/wiki/Marcel_Berthet
http://en.wikipedia.org/wiki/Hour_record
http://www.velorizontal.com/marcel_berthet.htm
Other Idéale References:
http://www.cyclepublishing.com/cyclingbooks/his13.html
http://bulgier.net/pics/bike/Catalogs/bikecology-81/bike15.jpg
http://perso.orange.fr/tandem.noir/pages/tandem-s.htm