Stefano Dragonetti could be the 21st century's answer to Daniel Rebour. A talented illustrator since early childhood, Dragonetti's passion for bicycles is apparent in his words and growing body of artwork.
Ebykr recently enjoyed a conversation with the Italian-based Dragonetti covering wide reaching topics like aesthetics, Masi catalogs, uncelebrated heroes and the future of his Cicli su Carto project. Given Dragonetti's unwaivering appreciation of classic lightweights and the style's growing popularity, tomorrow looks bright for the gifted artist.
Read on to learn more about the man behind those wonderful bicycle drawings.

When did you start drawing bikes?
I started drawing bikes in secondary school, when I definitively fell in love with road cycling. I remember keeping school diaries where I sketched bike details. That was the early 90's, I had just bought my first road bike, a cheap lugged steel Bottecchia, but at the time was also attracted to the streamlined geometry of the carbon-fiber monococques, like the Lotus frame used by the British Cycling Team at the 1992 Barcelona Olympic Games. I still think they had an undeniable aesthetic quality, nothing to do with the catastrophic shapes carbon is molded in today.

Why the passion for vintage lightweight bicycles?
I've always owned lugged bikes. That's the simplest way to build a bike frame. You don't need sophisticated machinery. That's the way bikes were built when the brilliant Italian framebuilding school flourished, during the 60's and 70's. In those years there was a high quality of workmanship that is generally gone now. And I think these bikes have an unmatched aesthetic quality, they have a harmony and balance in their lines, in their geometry, even in their colors, that's hard to find in modern products. I like simple things. And these bikes look just like bikes, they're simple. I own a Masi catalog from the '60s. It is just a sheet of paper, folded in three. There are only two bike models on it: one road and one track. That's all. With a few simple, clean, black & white pictures.
How has Daniel Rebour influenced you?
Finding Daniel Rebour was an extraordinary discovery for me. Consider that, far as I am aware, Rebour is unknown in Italy. You won't find a single copy of one of his drawings hanging from a bike shop wall here. I like his drawings as they are clean and elegant while technically accurate. Rebour for me also represents (mainly through his portraits of French randonneur bikes) a kind of cycling that doesn't have traditional roots in Italy, in cyclo-touring, that I like a lot.
What past and present framebuilders do you most admire?
The work of Yoshiaki Nagasawa and Dario Pegoretti is excellent. They are widely considered among the best framebuilders today. I actually had a chance to visit Dario Pegoretti's workshop, which was a unique experience for me. Dario is an innovator, he was one of the first to use TIG-welding techniques and still uses TIG a lot, but also has a vast classical background, he can go classical whenever he wants. I love his Luigino frames.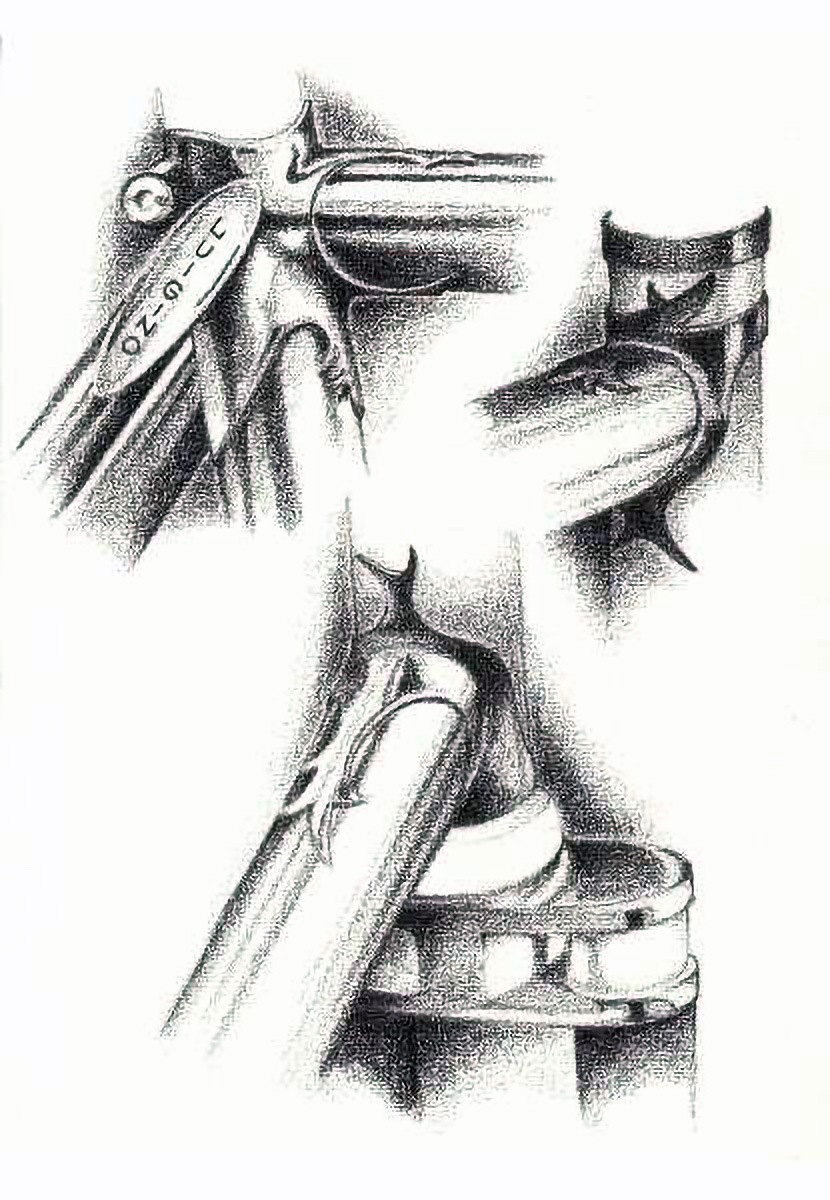 Nowadays in Italy there are few framebuilders. For this I admire the framebuilding scene and passion for traditionally built bikes you have in the U.S. Among framebuilders of the past, I guess probably the best ones are those we know little or nothing about. In Italy we had a lot of contract framebuilders who built high-quality frames decaled as somebody else's. They gave a big contribution to the art of building bicycles even though they never became famous.
Any specific uncelebrated framebuilders come to mind?
Serena, Milani and Messori are names most people have never heard of but far as I am concerned they manufactured excellent frames. And for sure there were many others deeper behind the scenes. I'd like to find out more about them.
Which current U.S. framebuilders do you most like?
Richard Sachs and Vanilla Bicycles are the ones I like most.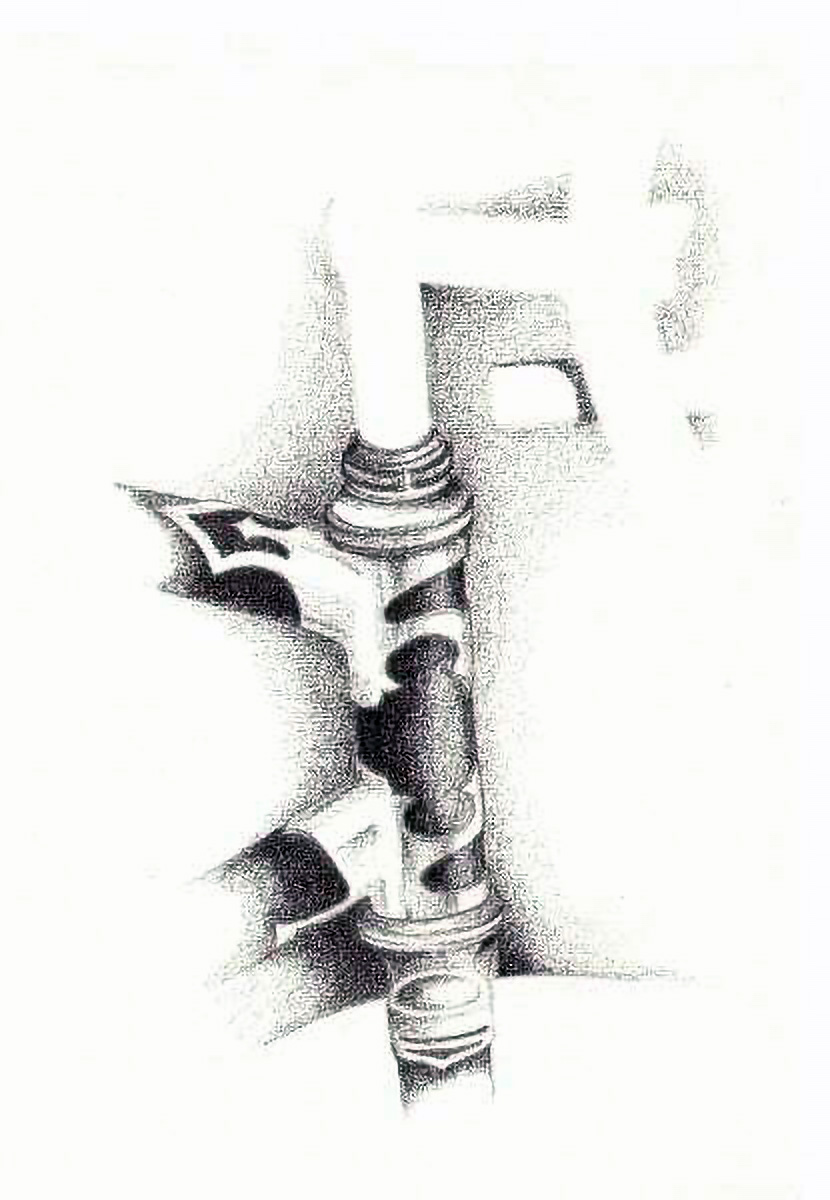 Do you ever draw people's personal bikes?
Until recently I only drew details of bikes that my friends or I owned. A few others were taken from pictures. I haven't been asked by people to draw their own bikes as a sort of "celebration." But this would be an interesting thing. I am of course open to the possibility.
What are your plans for Cicli su Carta?
At first the site is meant to be a showcase for drawings. New text and drawings will be added regularly in order to explore the world of bicycles through illustration. I'll add other builders to the existing list and would like to give more space to lesser known framebuilders. Then I also plan to make a set of reproduction prints available for purchase for some of the drawings. If there's enough interest, a set of items (postcards, t-shirts) with my drawings will also be available.
Reference URLs:
http://www.ciclisucarta.it/
https://dariopegoretti.com/